Helios RE500 details
Internal views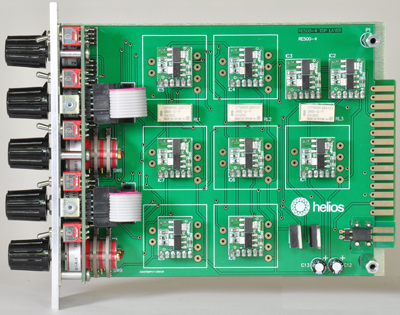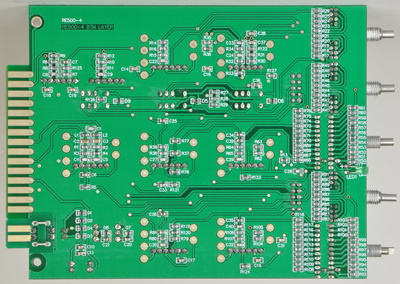 Configuration
For use with a 51X (±24V) rack leave the additional edge connector board in situ.
For use with a regular (±16V) rack:
remove the four screws that hold the aluminium cover
remove the cover
remove the pillar adjacent to the 51X connector
unplug the 51X adapter board
replace the pillar, cover and four screws before using it

Dimensions
It is a single width (1.5in, 38.1mm) module. Front panel height: 5.25in, 133mm, enclosed rear section: 4.5in, 155mm high.
More details and specifications will follow in due course.